18 February 2022
Thesis defence | Virtual.
Maria defended her thesis entitled « Protein ubiquitylation profiling in bortezomib resistant cells: the role of ubiquitin enzymes » and received the honours from her jury. We wish her success with her future professional endeavours !
December 2021
UbiCODE Supervisory Board Meeting | Virtual.
Maria and Manuel attended UbiCODE's final meeting, held virtually due to the sanitary crisis. This event gave Maria the opportunity to present her latest results to a group of experts and have feedback prior to her thesis defence (exp. February 2022).
18-19 March 2021
MSCA Cluster event on cancer research and innovation | Virtual.
As part of this event organised by the European Commission, Manuel presented the results of the UbiCODE network in the field of cancer research and innovation. Cancer is a top priority of the European Commission and is one of the research and innovation missions under the Horizon Europe framework programme.
This MSCA Cancer Cluster event included projects addressing the needs identified by the Europe's Beating Cancer Plan and its main thematic priorities, i.e. prevention, early diagnosis, treatment, and follow-up care.
December 2020
UbiCODE Supervisory Board Meeting and training workshops| Virtual.
Maria and Manuel attended UbiCODE's annual meeting, held virtually due to the sanitary crisis. Maria participated in four workshops about career building in the industry sector, entrepreneurship in life science and grant writing. 
These five events were all organised and coordinated by Clémence, our European project manager.
01 July 2020
UbiCARE team mobility| LCC, Toulouse, FR.
As of July 1st, UbiCARE joins the Coordination Chemistry Laboratory (LCC) in Toulouse. We are looking forward to working with chemists to develop new molecular tools.
02-06 March 2020
UbiCODE training course 
| Ubiquitinome analysis and insight day into pharmaceutical drug discovery 
| Frankfurt, DE.
Maria attended this UbiCODE course organised by Ivan Dikic from the Goethe Universität Frankfurt and Teresa Dolt from Merck. Trainees had the opportunity to take a closer look into MS-quantitative proteomics. Deciphering the biological meaning of posttranslational modifications, like Ubiquitin and Ubiquitin like molecules, is the main objective of the UbiCODE network and its 13 students. Mass Spectrometry (MS)-based techniques are viewed by the scientific community as reliable tools to study protein dynamics. A better understanding of MS technology is therefore a key theorical knowledge that Maria will be able to use in the near future, for the success of her individual project.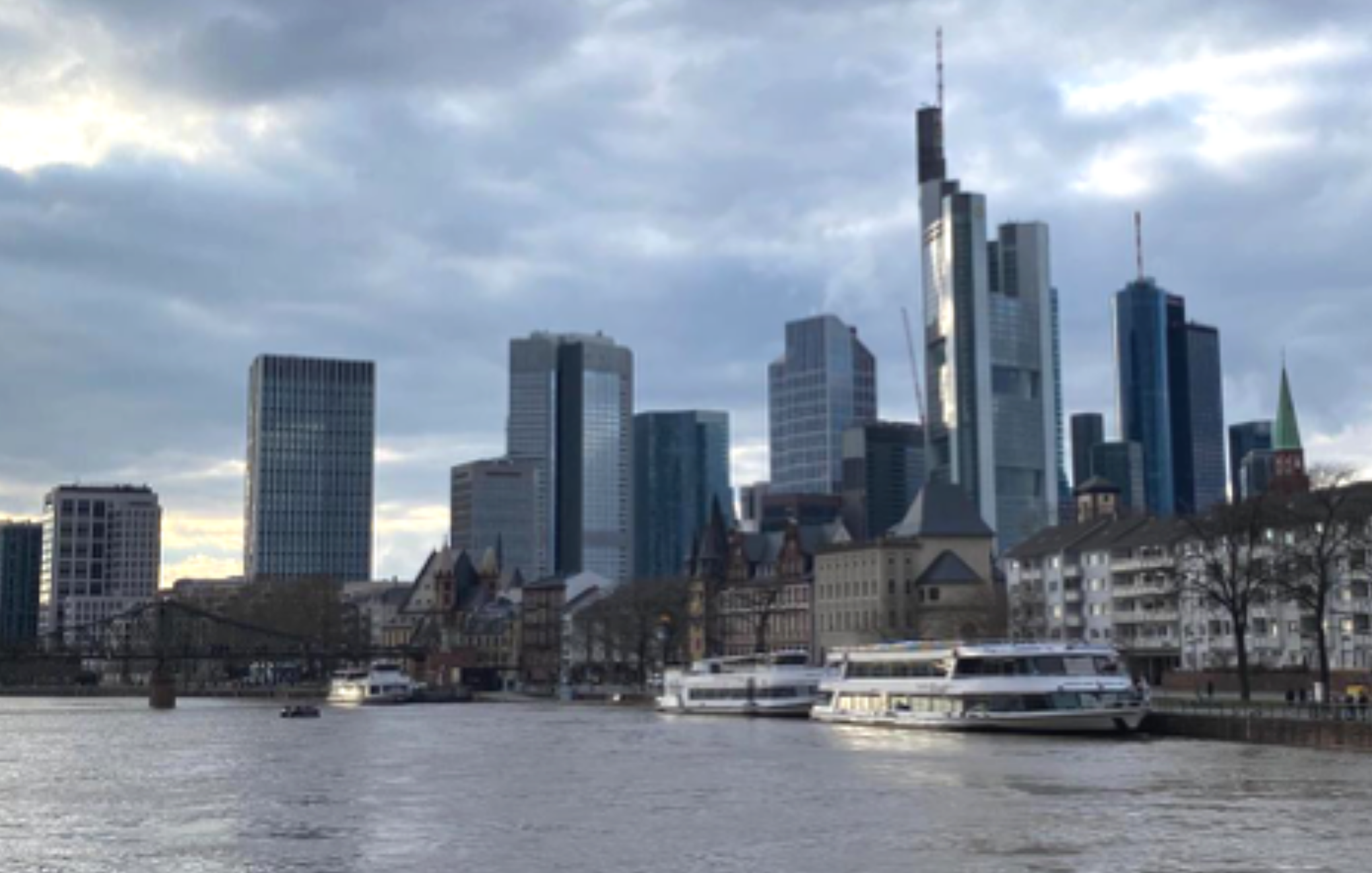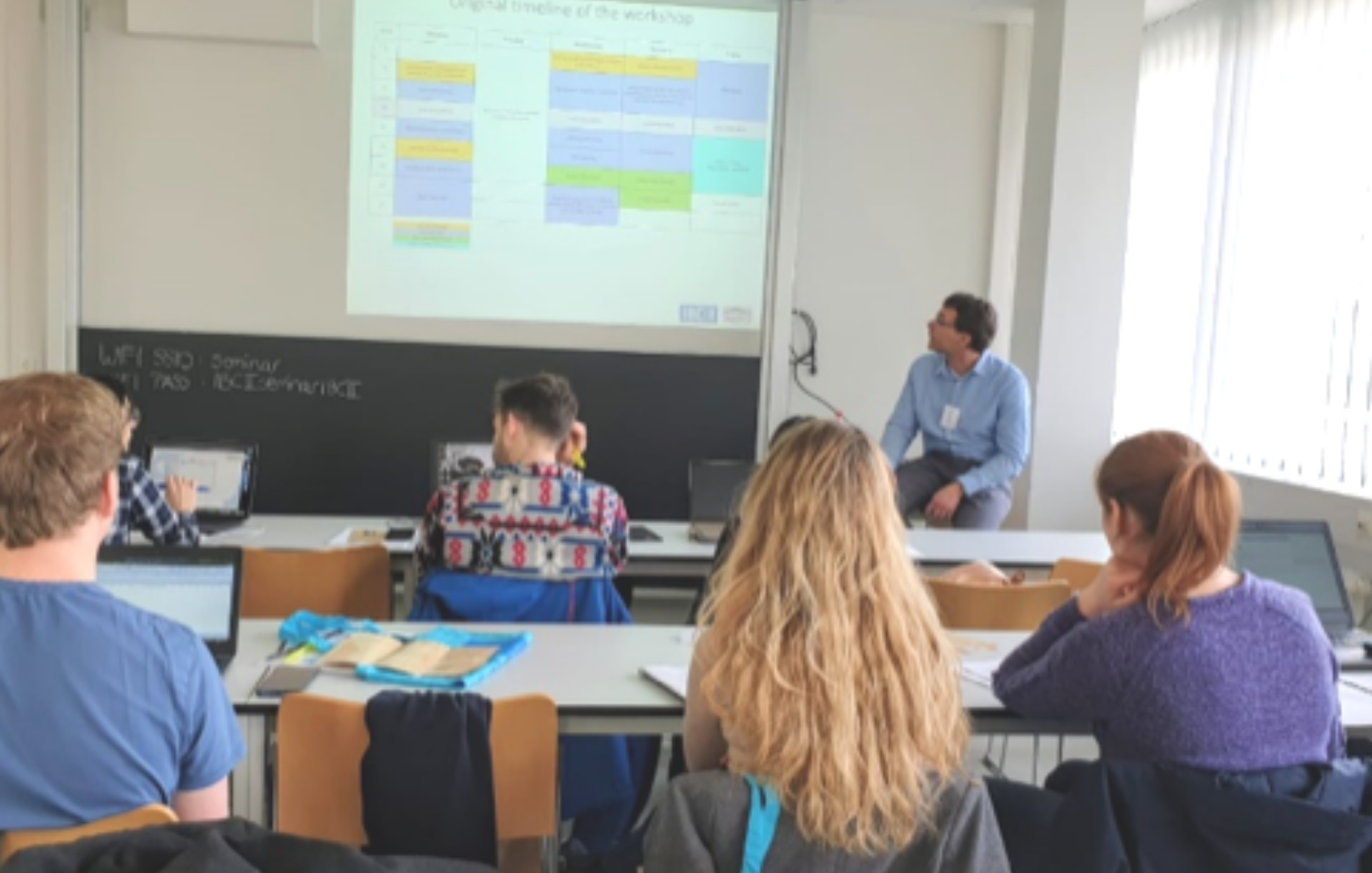 26-27 February 2020
Symposium 
| Writing and Editing the Ubiquitin Code 
| Bilbao, ES.
The UbiCARE team participated in this two-day symposium organised by CIC bioGUNE, the University of the Basque Country and the CNRS, together with the scientific consortiums UbiCODE, TRIM-NET and UBIRed. Talks focused on how the ubiquitin code is written and edited though ligases and proteases, how the different modifications affect cell signaling, and how new technologies can be applied to analyze these modifications. Presentations covered a wide range of topics, like cancer, neurodegeneration and infectious diseases. The symposium gathered more than a 100 attendants, with more than 30 oral and 40 poster presentations by international leaders in the field, as well as national and local researchers from the University of Basque Country and CIC bioGUNE. As for the UbiCARE team, Maria and Grégoire presented a poster, whereas Manuel gave a oral presentation on the UPS-ALS crosstalk under proteasome inhibition in Mantle Cell Lymphoma cells. As part of the organising team, Clémence participated in overseeing logistics and communication.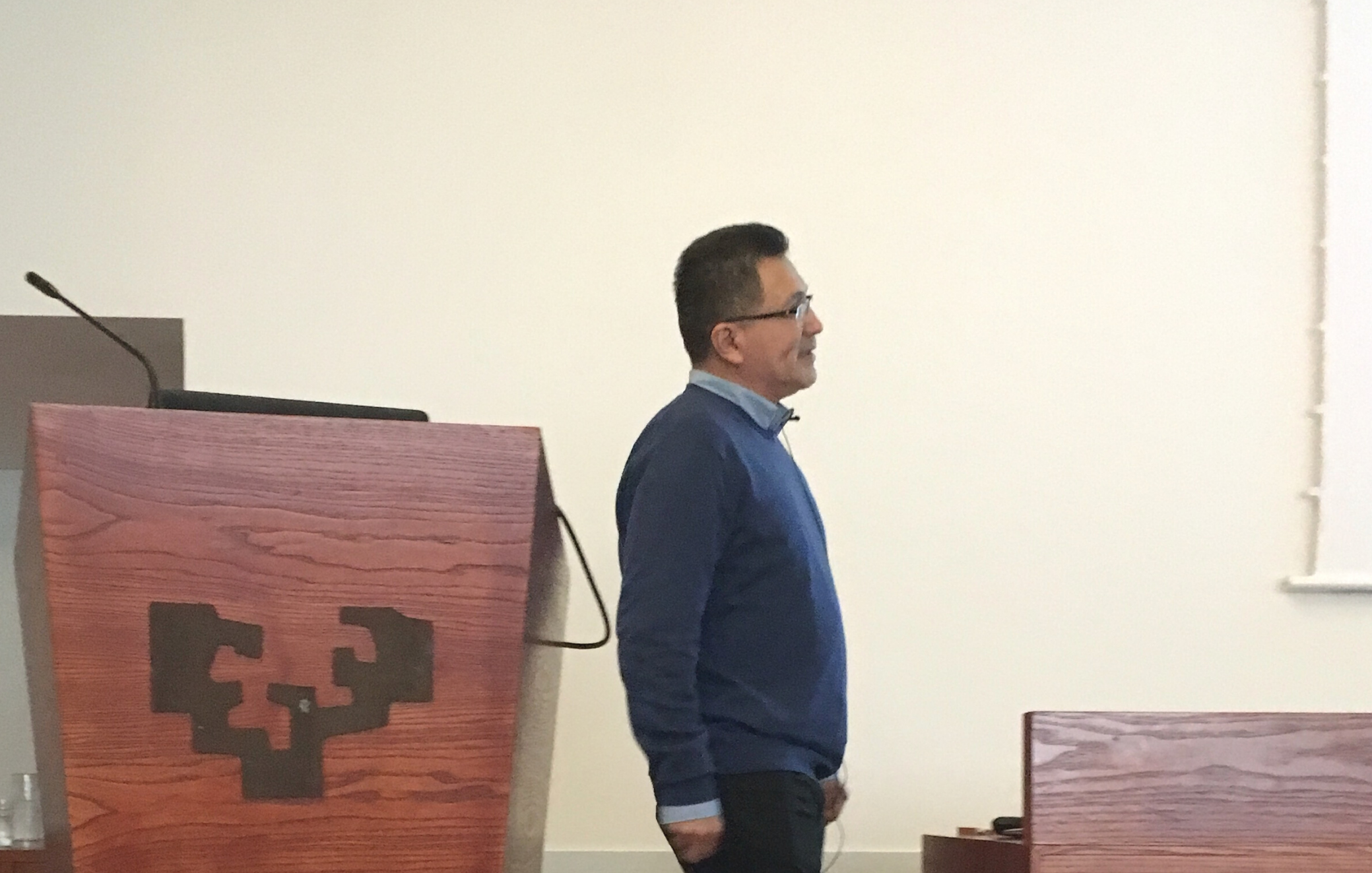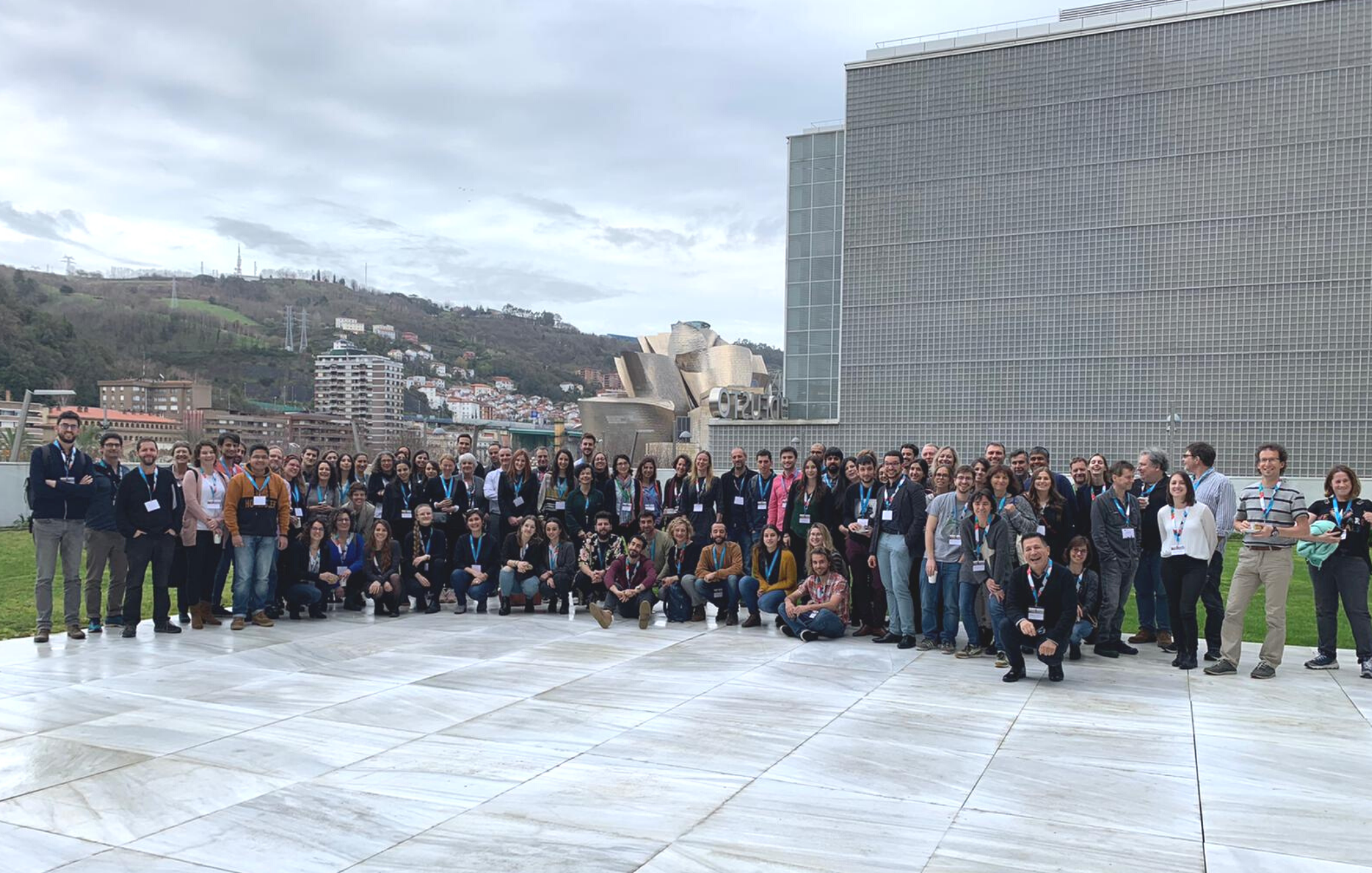 24-25 February 2020
UbiCODE Supervisory Board meeting 
| Bilbao, ES.
Manuel, Maria and Clémence attended UbiCODE second supervisory board meeting organised by Rosa Barrio from CIC bioGUNE. This meeting allowed PhD students to present their latest results to members of the network and to get feedback from the four members of the scientific advisory board. UbiCODE's next consortium meeting will be held in Valencia, in December 2020.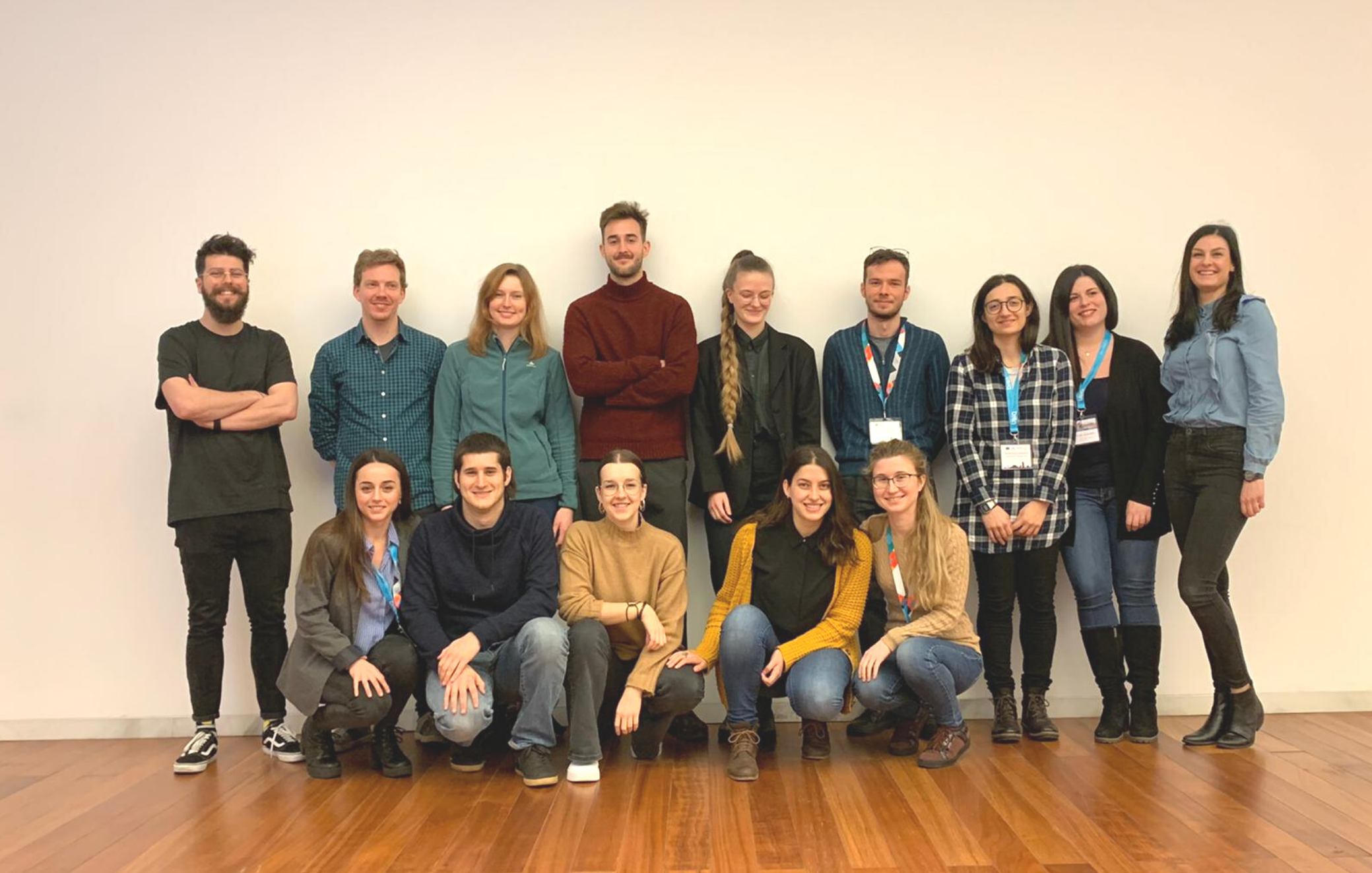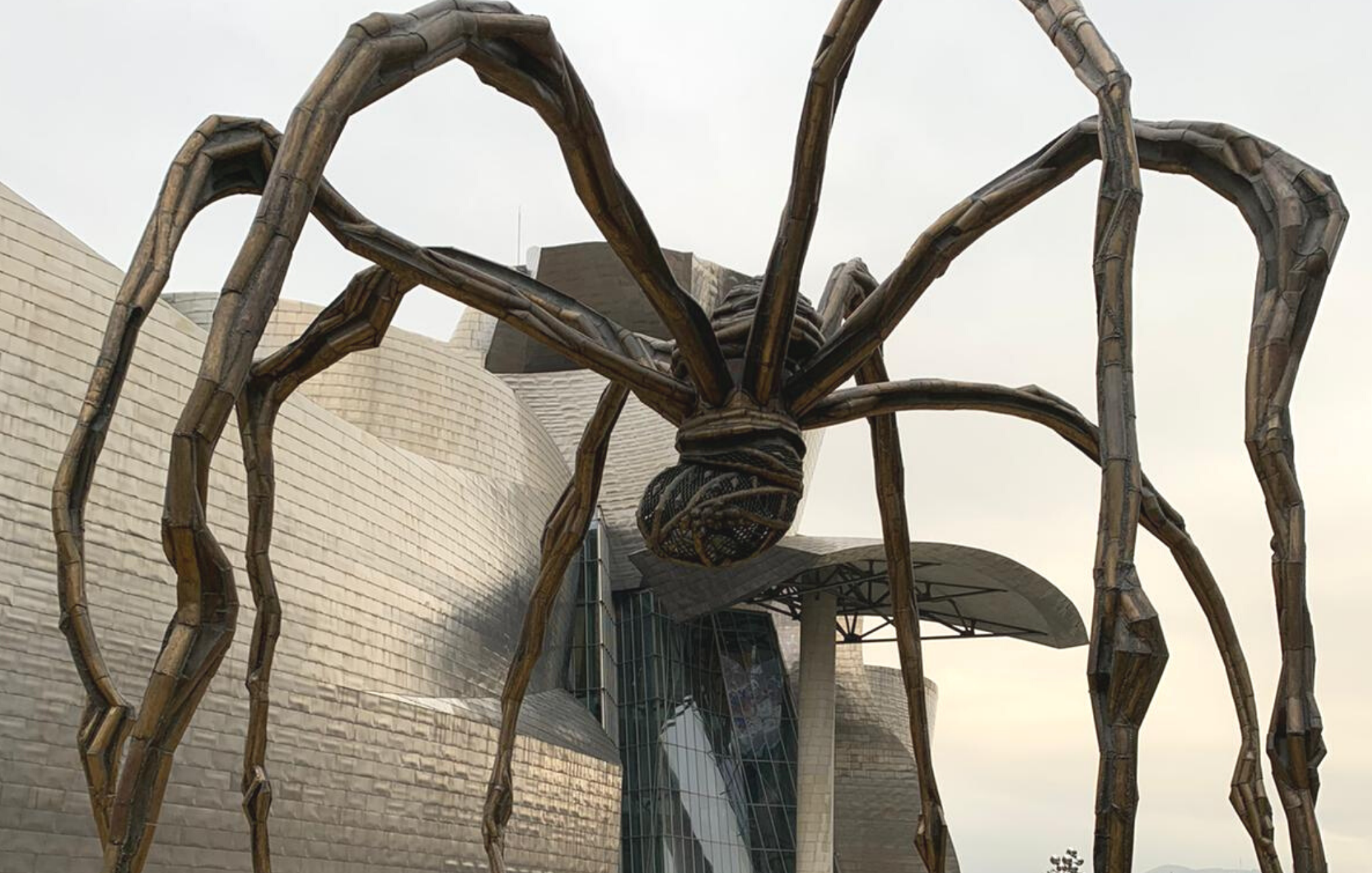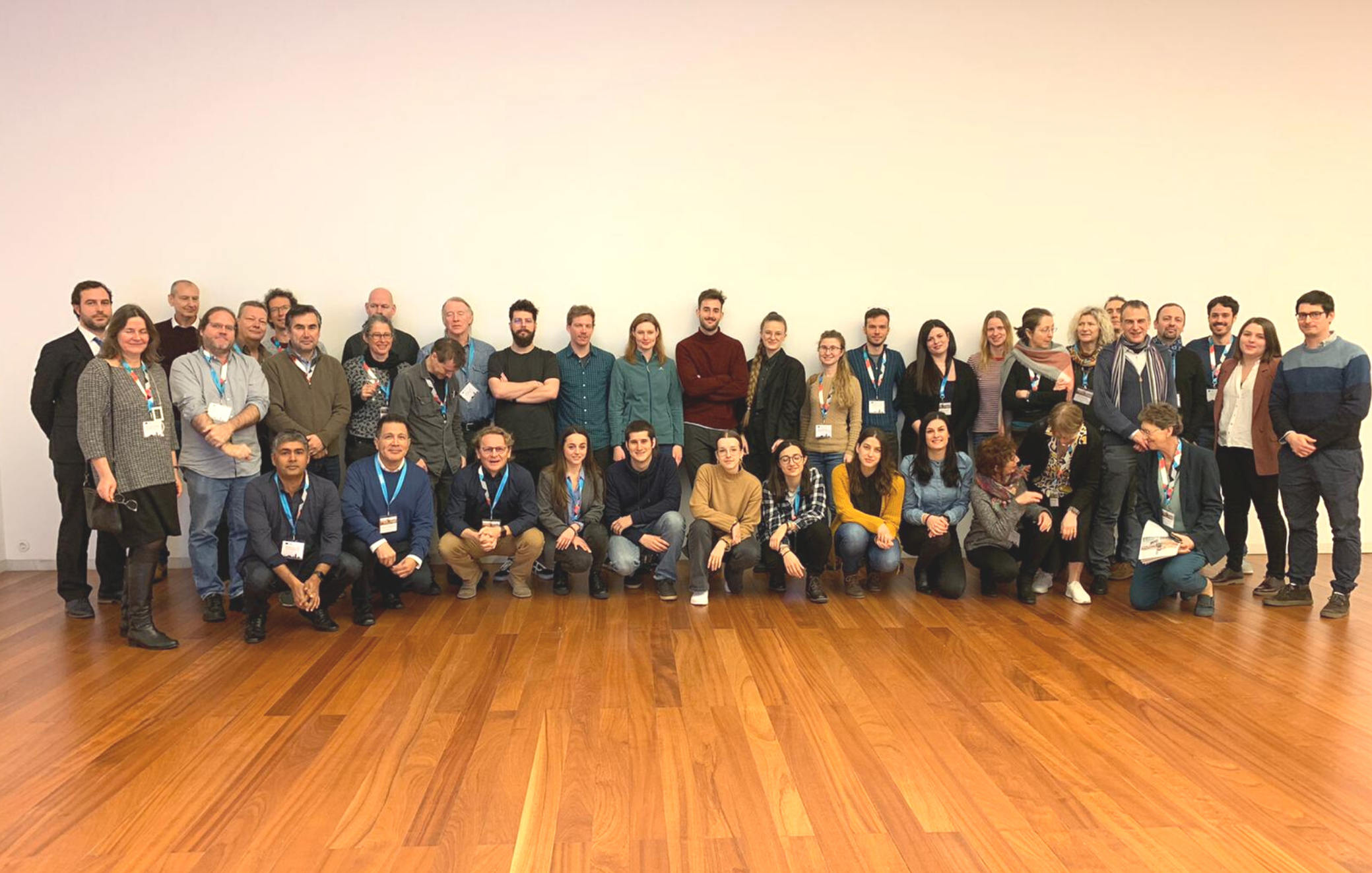 28 September 2019
European Researchers' Night 
| Madrid, ES.
For this 2019 edition of the European Researchers' Night, Maria presented UbiCODE and her individual project at the Espacio Fundación Telefónica in Madrid. A great opportunity to give more visibility to programme and its interest for the general public !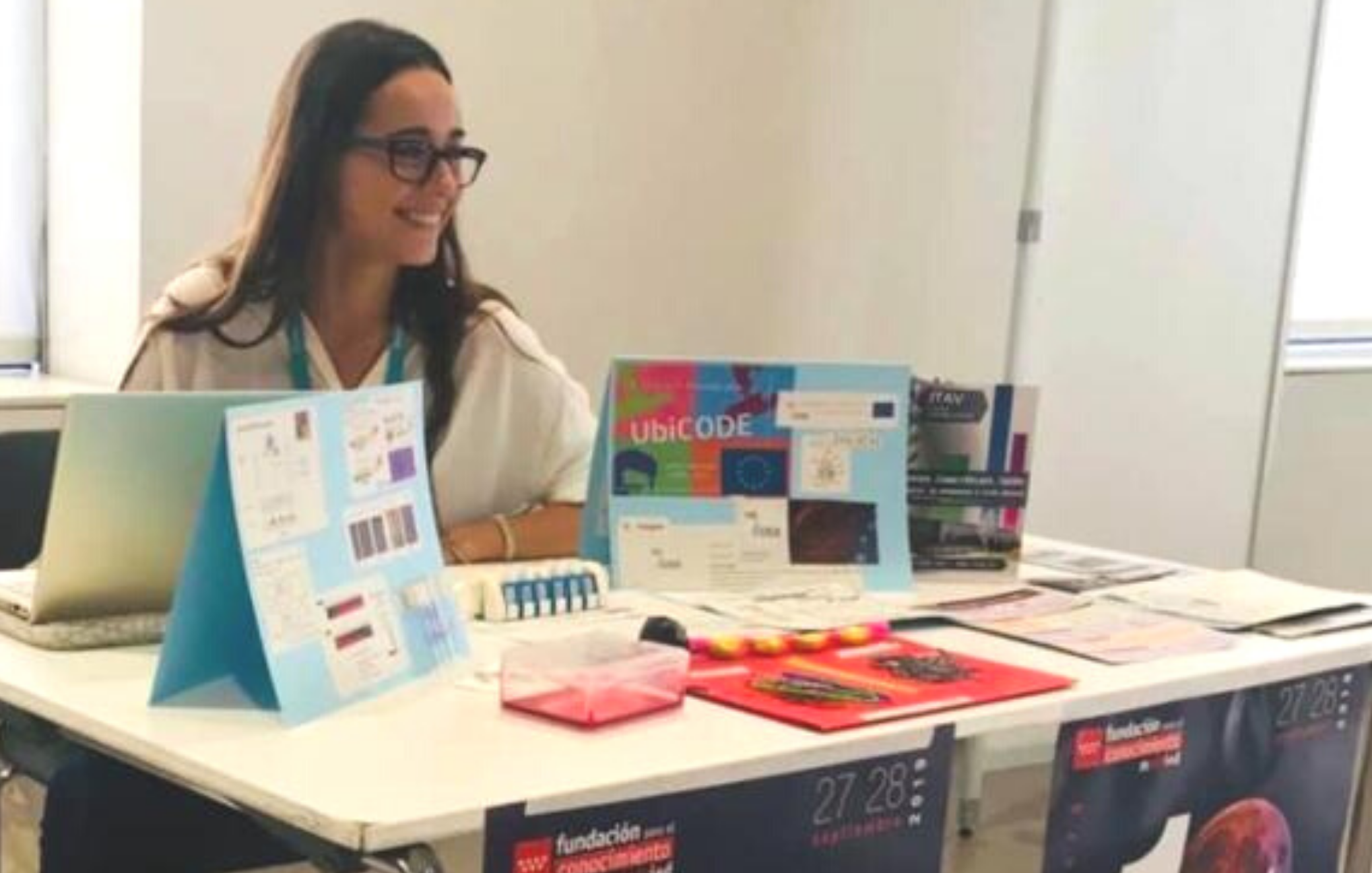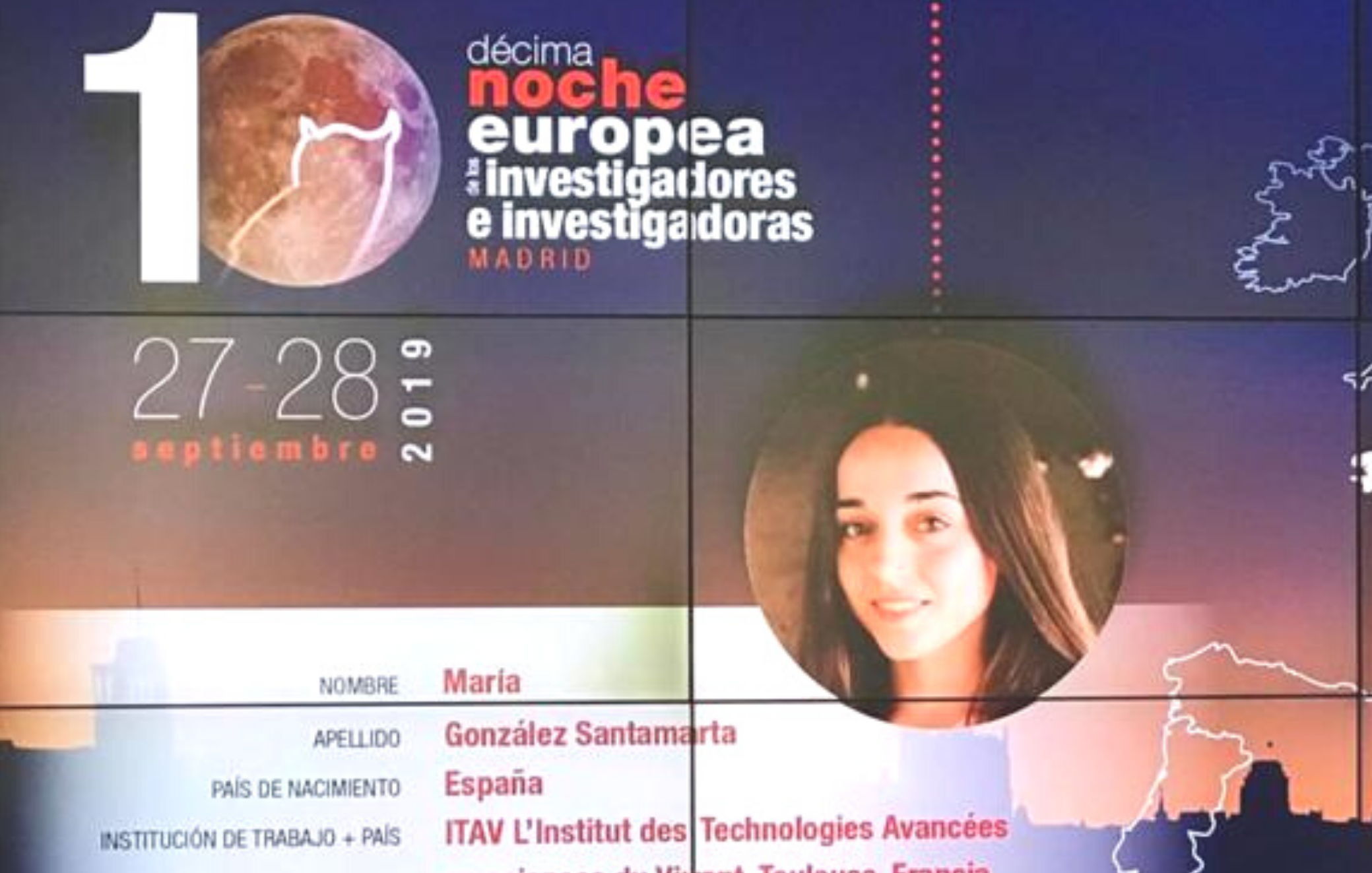 20-25 May 2019
UbiCODE training course 
| Quantitative proteomics / Peptide and protein synthesis 
| Leiden, NL.
Maria had the opportunity to learn the basics of peptide and protein synthesis chemistry with  Professor Huib. As part of this mandatory UbiCODE class, she could generate her own activity-based probes tailored to meet her own needs. She experimented various techniques, including automated synthesis, LC-MS, HPLC, SDS-PAGE, fluorescent scanning.
This chemistry course was combined with a proteomics training session with Professor Alfred Vertegaal to experiment with chemical probes generated.  Following protein purification procedures using His-tagged molecules, unbiased identification of the enriched proteins was carried out by MS. Students learned how to process raw data using the MaxQuant software and prepared overview figures with Perseus.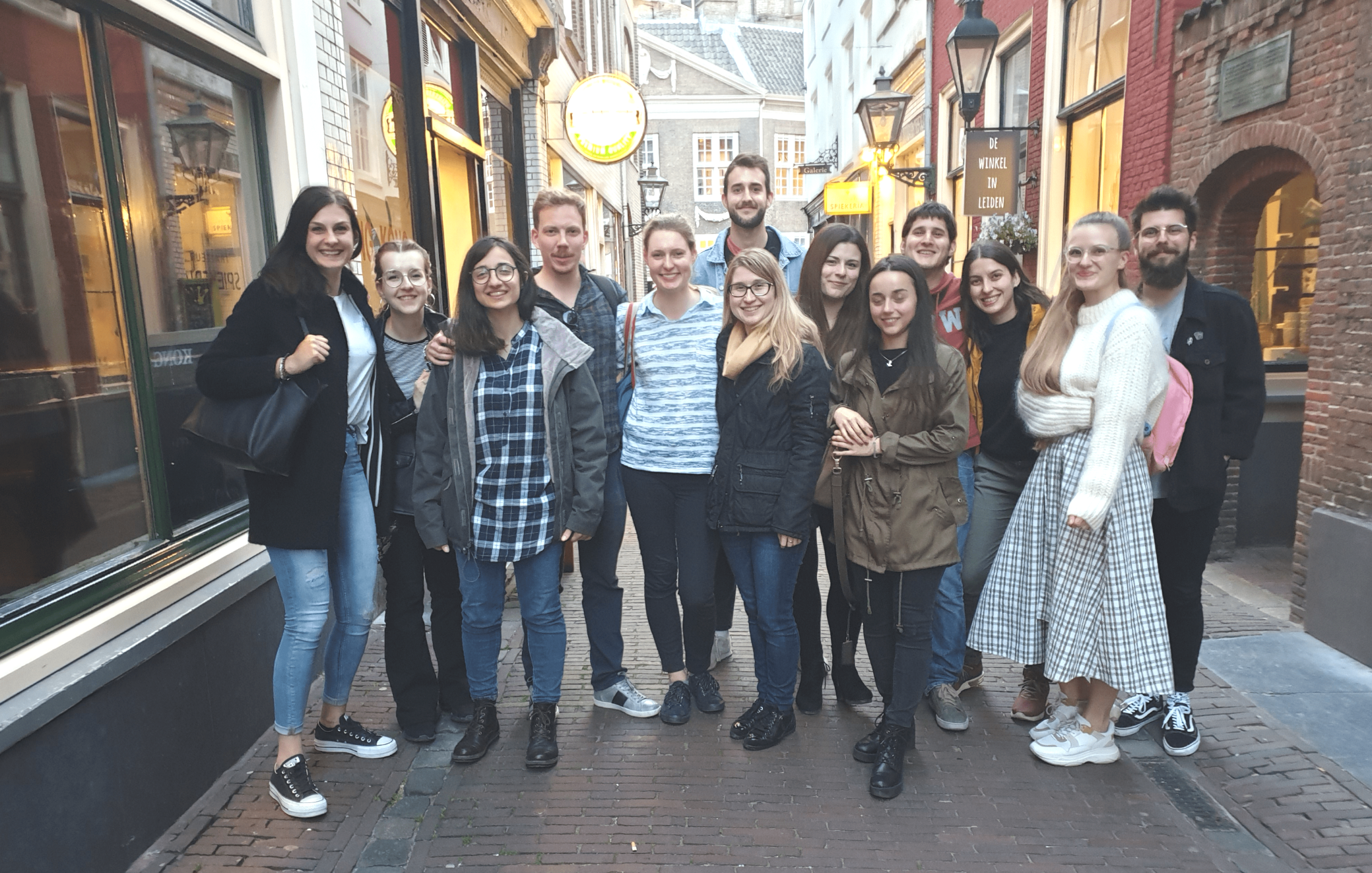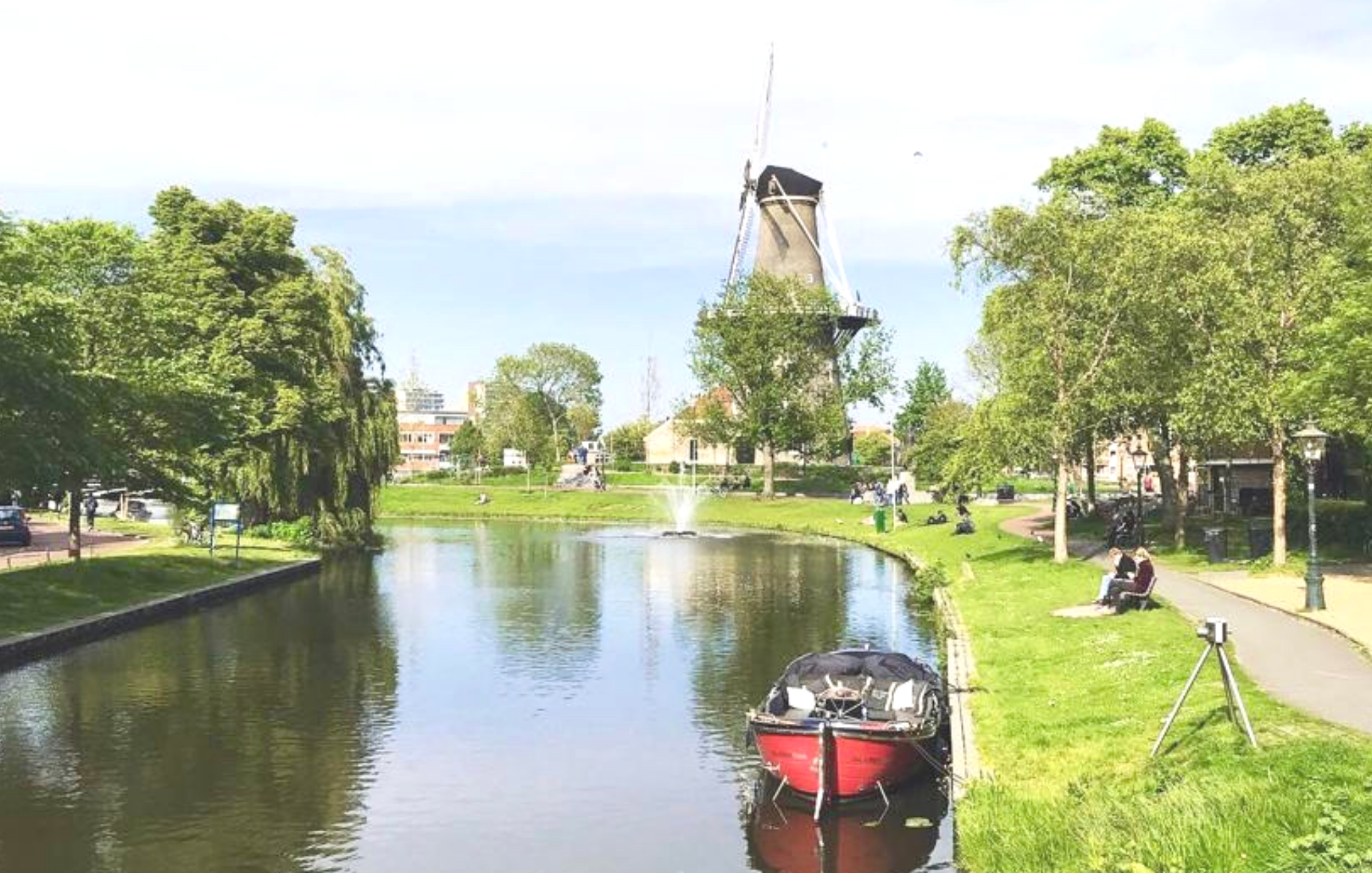 25-29 March 2019
UbiCODE training course 
| SUMOylation and Ubiquitylation
| Mainz, DE.
This course provided a theoretical and practical introduction to the principles of SUMO and Ub conjugation, chain formation and recognition in vitro and in vivo. It covered the relevance of chains for Ub and SUMO signalling and the significance of linkage specificity in the synthesis and recognition of Ub chains. Maria learned how to conduct ubiquitylation and SUMOylation reactions, activity and interaction assays, design appropriate controls and avoid common pitfalls.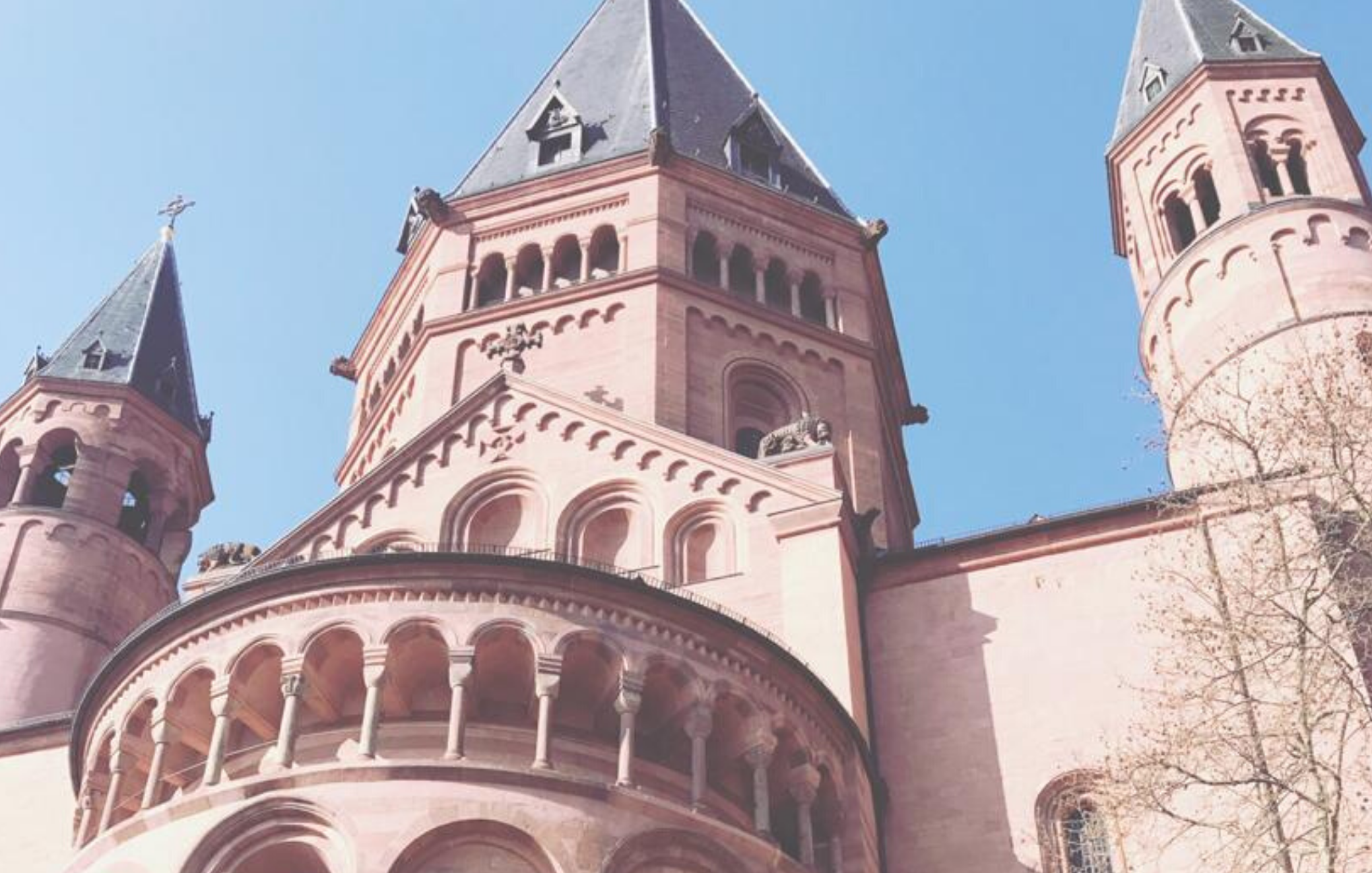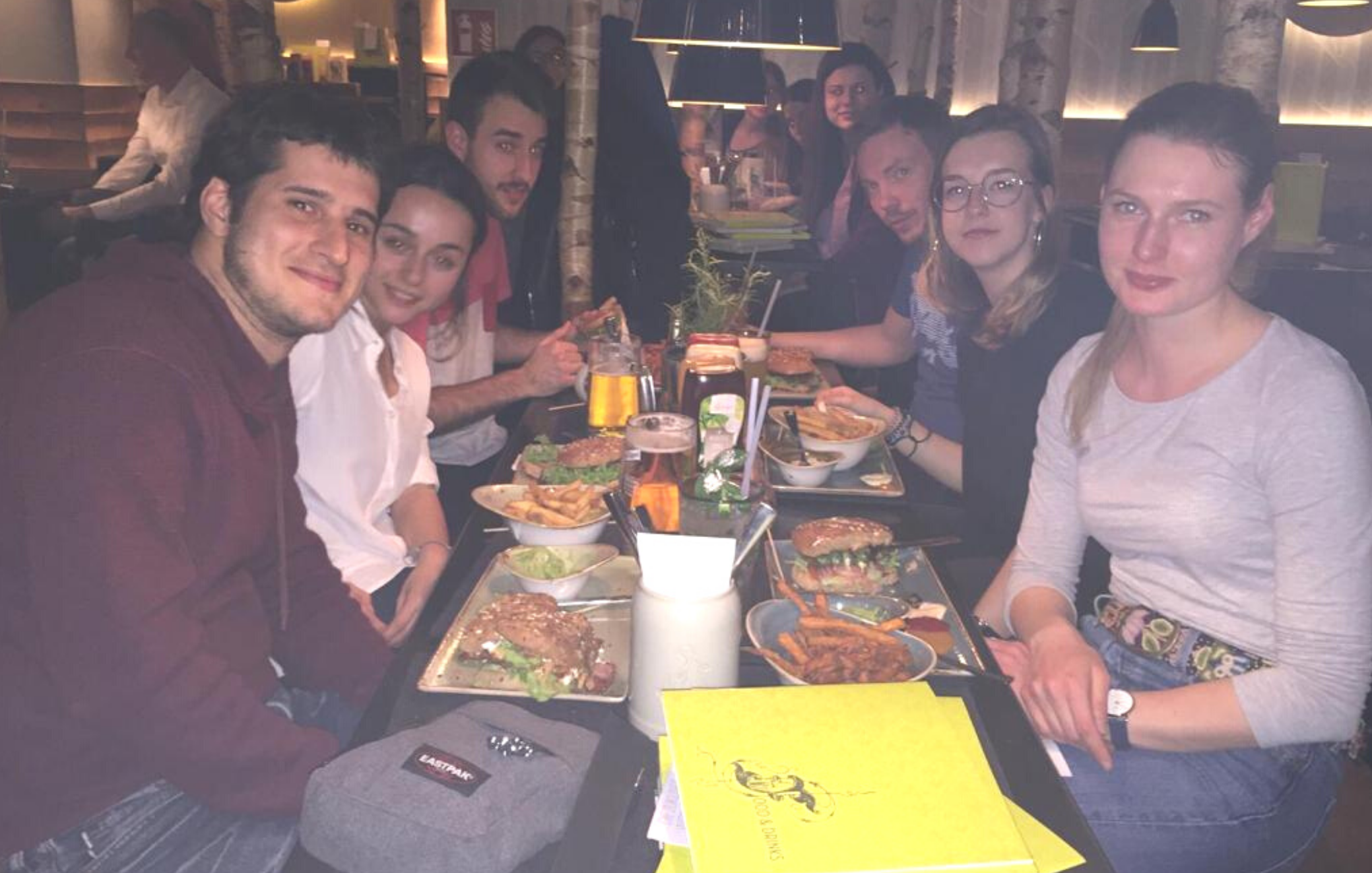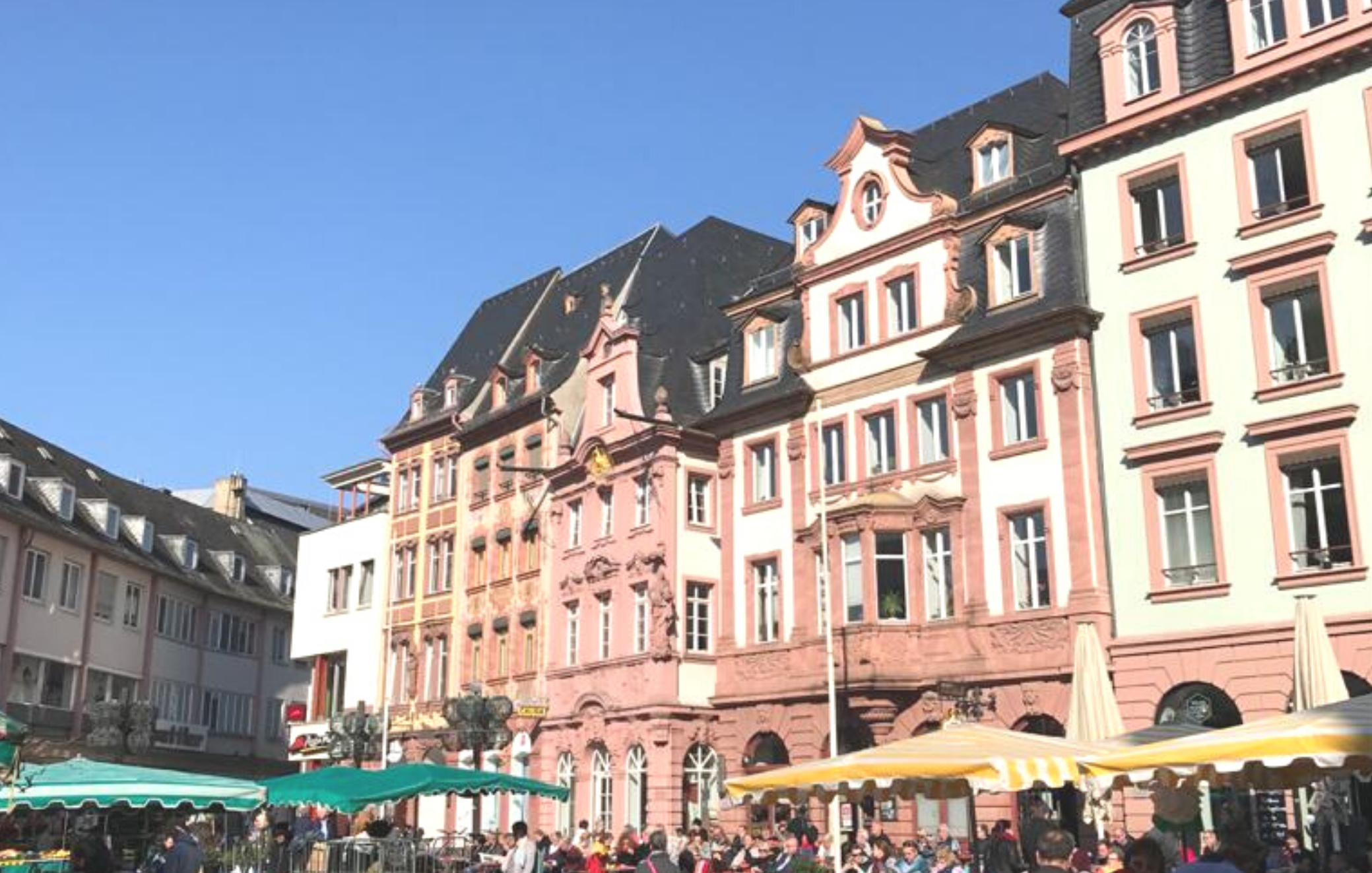 11-15 March 2019
UbiCODE training course 
| 
Crosstalk between Ub family members under stress conditions 
| Valencia, ES.
Manuel co-organised a workshop to train six UbiCODE and six UBIRed fellows on techniques for detection of total and individual proteins simultaneously modified by UbLs. The detection of proteins modified by distinct members of the Ub family is still a challenge. Different methods were used to analyse Ub chain composition including detection of Ub-NEDD8 and Ub- SUMO hybrid chains and their recognition by distinct receptors (Western-blot analysis, microscale thermophoresis, nano bodies).
This collaborative learning scheme allowed students to work in pairs or larger groups and to interact with the members of another network. Participants also had the chance to join the celebrations of Las Fallas de Valencia. The Fallas festival was added to UNESCO's intangible cultural heritage of humanity list in 2016.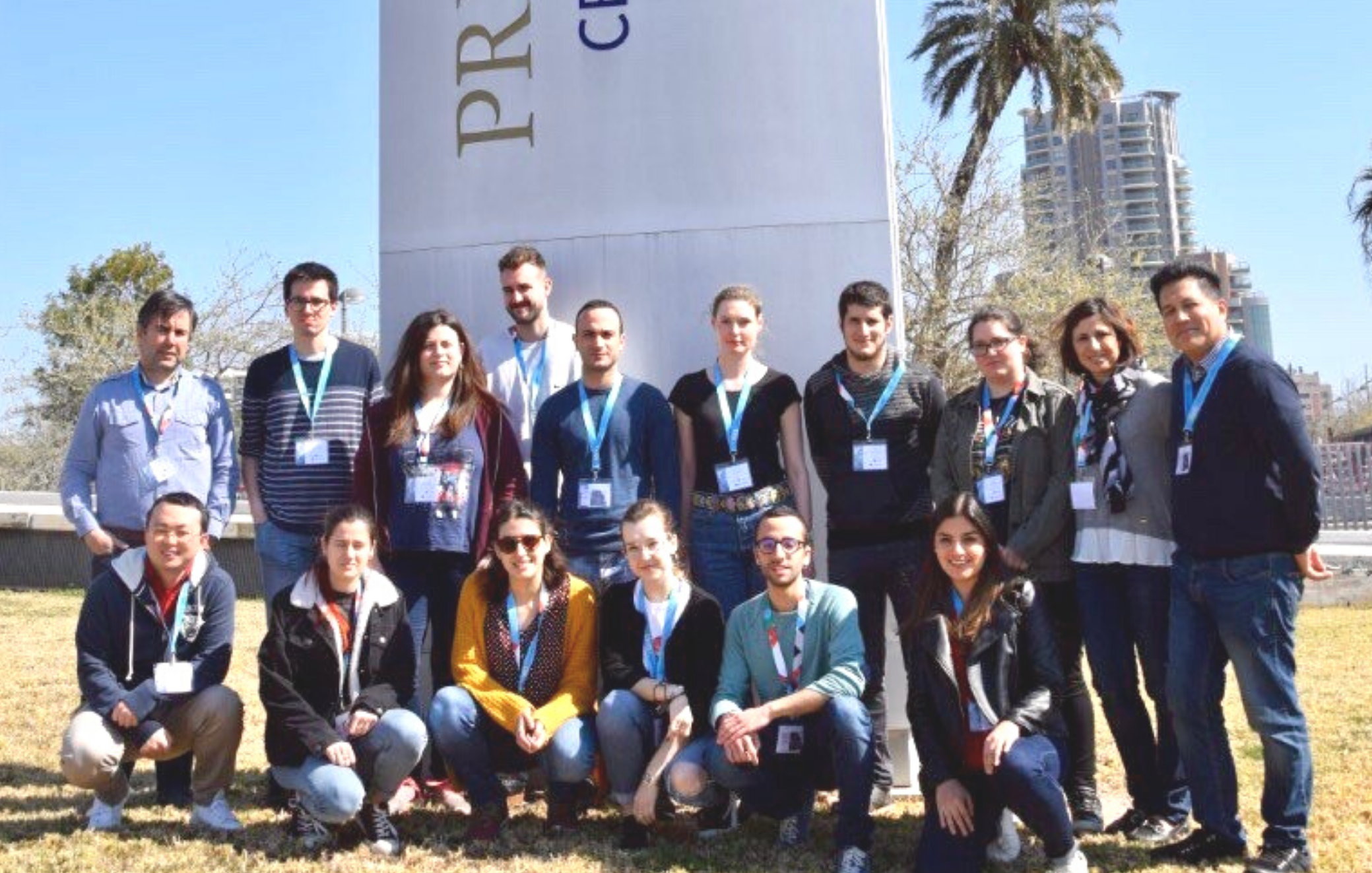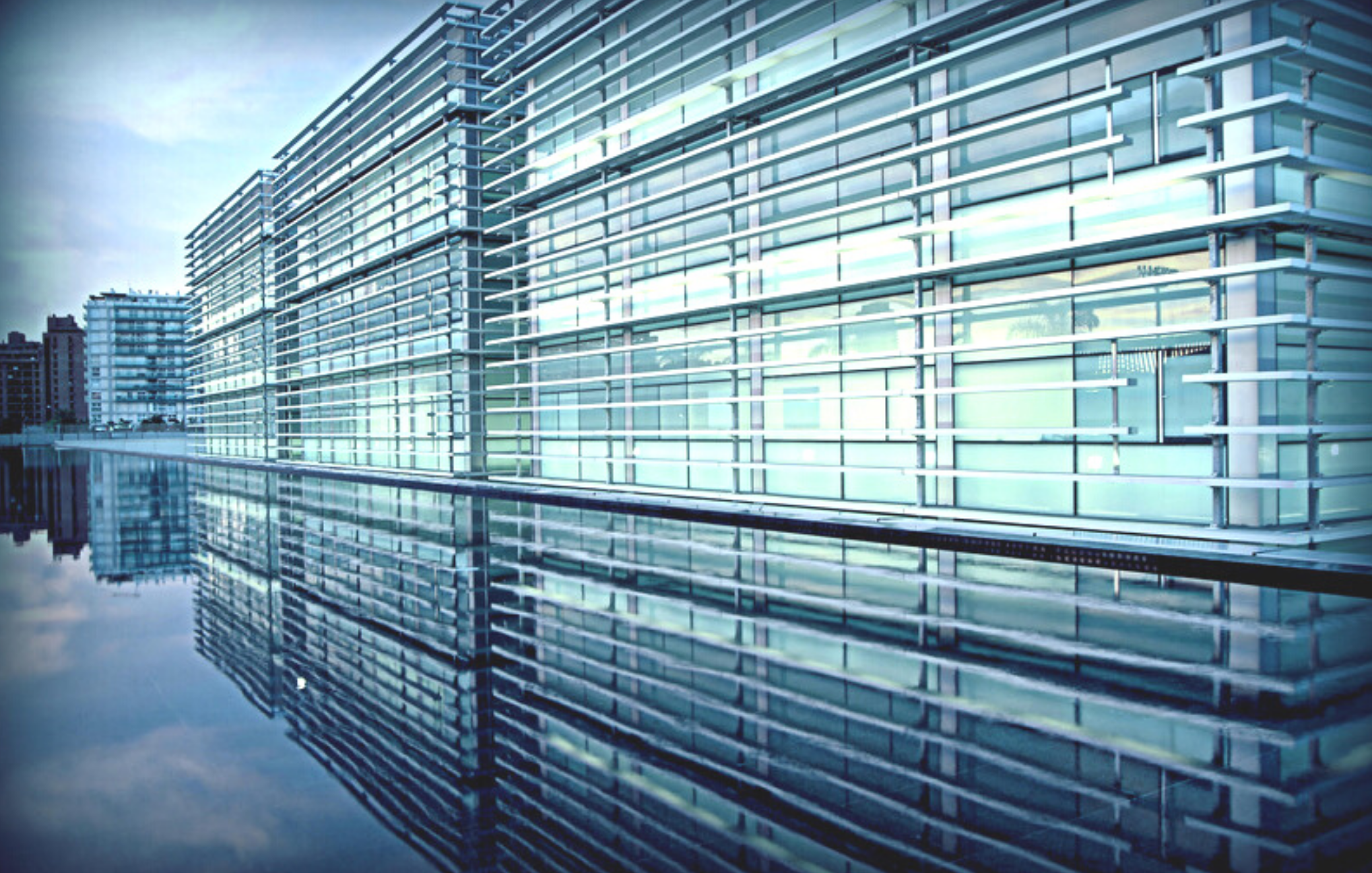 18-19 February 2019
TRIM-NET kick-off meeting  
| Trieste, IT.
The TRIM-NET consortium is designed to bring together a multidisciplinary team that connects different expertise (genetics, biochemistry, molecular and cell biology, chemical biology, structural biology) across Europe to address TRIM proteins activity and to develop novel therapeutics for the treatment of different types of cancer, rare genetics diseases, neuromuscular pathologies, and neurodegenerative diseases. The TRIM-NET training programme aims at: i) defining TRIM patho-physiological functions in different disease areas; ii) developing strategies to modulate TRIM proteins activity; iii) developing high throughput screening (HTS) assays for TRIM activity; iv) validating the novel therapeutic avenues in in vitro and in vivo disease models.

Manuel S. Rodriguez is a member of the Scientific Advisory Board of this innovative training network.

28 September 2018
European Researchers' Night
| Toulouse, FR.
Manuel presented UbiCARE's work at the European Researchers' Night in a fairly unconventional way. As part of the Illico Picto workshop, one person from the audience had to  draw and make everyone guess three words related to his research. This allowed Manuel to present the work of the laboratory and answer questions from passionate adults and children.
European Researchers' Nights are public events dedicated to bringing researchers closer to the public. They showcase the diversity of research and highlight the impact of research on our daily lives. The aim is also to motivate young people to embark on research careers. The events promote how researchers contribute to our society by displaying their work in an interactive and engaging forum.